AWANA
September 6th - May 30th, 2018
$50 - $60
Come join us for AWANA on Wednesday nights at 6:30pm as we memorize scripture, play games and grow together in Christ. AWANA stands for Approved Workers are not Ashamed which is derived from 2 Timothy 2:15. AWANA is an excellent discipleship and spiritual growth program for your kids ranging from 3 years old to 6th grade.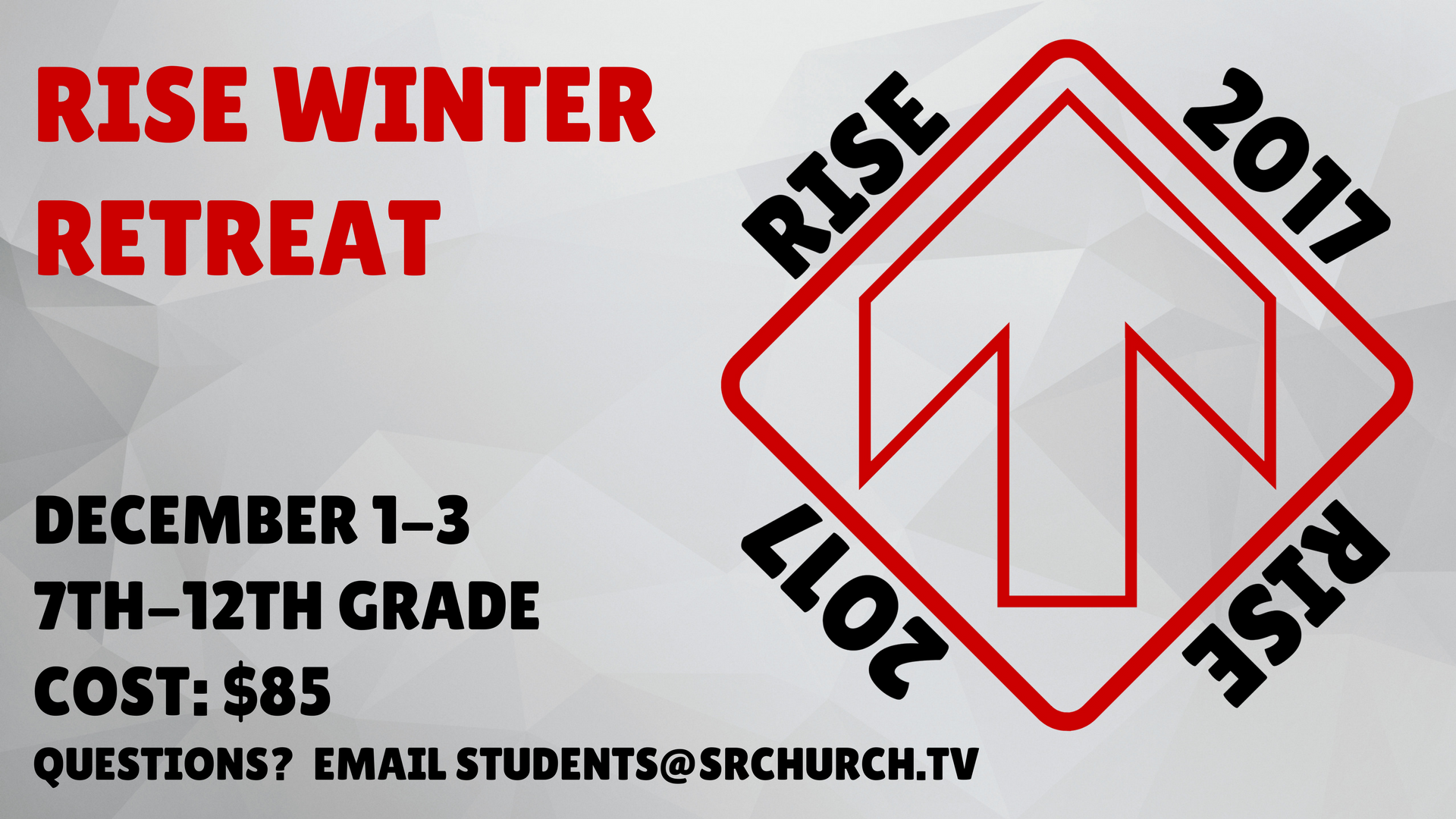 Rise Winter Retreat 2017
December 1st - December 3rd, 2017
$85
All 7th-12th graders are invited to join us for Rise 2017!
Our theme this year is going to be unity.
Rise 2017 will be held at Mt. Lebanon Camp in Cedar Hill, TX and the cost is $85 per student. For more information about the location, visit http://mtlebanoncamp.com.
Our weekend will be led by:
REQUIRED: All parents must fill out a consent form on behalf of their student. Click here to download the form.
If you have any questions, please email students@srchurch.tv.